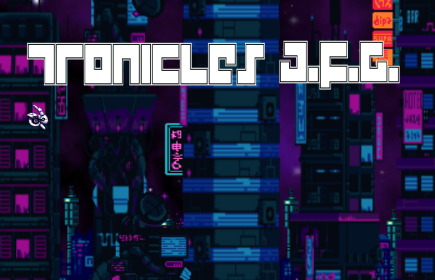 TRONICLES Another Flappy Game
TRONICLES Another Flappy Game is a FlappyBird Style arcade game with a Futuristic CyberpunkTron Theme!
THE YEAR IS 1991 A YOUNG SOFTWARE DESIGNER FOR THE COMPANY MICROCOMP IS WORKING ON A PROTOTYPE VR HEADSET AND GAMES CODENAMED TRONICLES. BUT SOMETHING WRONG HAPPENED DURING A TEST AND IS DIGITALLY TRANSPORTED INTO HIS GAMES HE HAS BEEN DEVELOPING ON HIS PC!THE ONLY WAY OUT IS TO BEAT EACH GAMES HIGH SCORE AND SURVIVE THE TRONICLES!